Traffic Management
Through our own staff and a small network of dedicated experts BasePoint is now able to offer a comprehensive service of designing, planning and implementation of streetworks and event traffic management.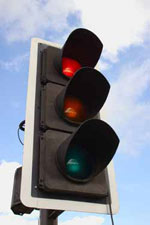 In addition we offer a checking / auditing process for other streetworks designers, providing an auditable report record on safety issues, similar to the HD 19/03 Safety Audits process.
Our traffic management plans can, when required, be delivered with the latest Ordnance Survey or raster maps and in accordance with Chapter Eight of the Traffic Signs Manual.
The range of services we are able to offer include but are not exclusively as follows
Arranging streetwork notices and securing road space from relevant highway authority
Assistance in completion of paperwork for TTROs, crane operations and temporary traffic lights
Bespoke CAD standard TM plans to suit your need
Design check / audit on third party streetworks design (including report)
Temporary Traffic Light operation
Diversion working
Stop and go working
Convoy working
Resident letter dropping
Street Notices
Dealing with inquiries from the public in respect to all street works and events